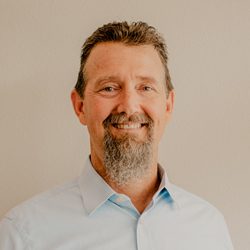 Chiropractor
Joseph Accurso D.C.
I Became a chiropractor at a very young age in my heart. It was all that I really knew. My father was a chiropractor and my 3 younger sisters, brother-in-law, cousin, and childhood friends are all chiropractors.
I got my Bachelors Degree in Youth Ministry before I made my commitment to Chiropractic. I love working with the youth but I eventually chose Chiropractic as my career. I still enjoy working with the youth and have been blessed with the availability to substitute teach at my daughters school.
With over 2 decades each of experience, my wife Cathy Accurso P.T. and I are capable of analyzing your body and creating a custom pain relief, spinal correction, and the 5 Essential plan to benefit your health. We understand the importance of educating you on chiropractic care as well as the 5 Essential of Health so that you can heal quickly.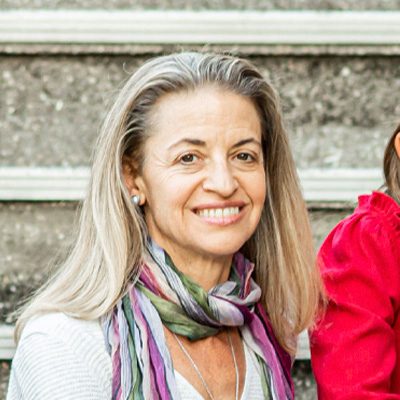 Physical Therapist
Cathy Accurso P.T., C.K.T.P.
Cathy had a vision of what giving great care to patients would be like and kept that vision for years until she opened the office in 2005. Great care is the ability to provide a highly skilled hands-on approach to each patient.
This involves spending more time one on one with each person to educate and empower them to live a life free of pain She shares that vision of great care with her husband Dr. Joe Accurso. Cathy and Dr. Joe Accurso teach the Maximized Living Classes at local churches and places of business throughout Florida. In Balance Physical Therapy is about treating the individual and their specific needs. These needs target the source of the problem, not just the symptoms. Our mission is to empower our patients to take better care of their bodies, so they don't need us. This is done through individualized one on one care directed towards the premise that structure = function. Whether you have knee pain or back pain, our therapists will perform a complete evaluation and treat the whole body to restore function in it, not just treat the symptom.
Cathy graduated from the University of Connecticut with degrees in Sports Medicine and Physical Therapy. She is a former Duathlon National Champion and has competed as a professional Duathlete, placing 12th overall and first American at the World Championships.
Cathy is also one of the few advanced certified practitioners in Kinesio Taping® in Florida. Her sports background and extensive knowledge of the human body make her an expert in the field at restoring functional movement patterns with all athletic skill levels. She is well known for the injury prevention/performance enhancement clinics she gives to local sports teams, high schools, and running and triathlon clubs.
Cathy teaches at local churches and businesses the Maximized Living Classes along with her husband Dr. Joe Accurso. These classes provide a transformational experience to the students and empower them to lead a life of health and happiness.
Chiropractic Assistant
Corrine, C.A.
Corrine first came to Chiropractic Corrective Care at the age of 28. She was in an immense amount of pain and had numerous injuries. Having exhausted all other routes of treatment and cure she took a chance on a local chiropractor who was new to the town she lived in.
After her first adjustment she could fluidly move, though she wasn't pain free, she knew this was what she needed. She signed up for care that first day and over time became that Doctor's Chiropractic Assistant. In her role as a Chiropractic Assistant Corrine has had the pleasure of teaching nutrition, coaching weight loss and exercise classes, hosting wellness events and speaking at these events, as well as, learning the various office roles needed to run an office that has the ability to change countless lives.
Finding Chiropractic Corrective Care changed the trajectory of her professional life. When you hear her story in totality, you will understand why she is so passionate about this Specialty (for the last 14 years!) and the people she gets to serve in this capacity.
Corrine is a recent transplant to St Augustine. She lives locally in the community she serves, and has enjoyed the transition here immensely. She enjoys the beaches, the numerous galleries and the peaceful way of life here in St Aug. But, most of all she loves the people here and is excited to help them reach their health and healing goals.
OFFICE HOURS
---
Monday
8:00am - 11:00am
12:30pm - 1:15pm
3:00pm - 6:00pm
---
Tuesday
12:30pm - 1:15pm
3:00pm - 6:00pm
---
Wednesday
8:00am - 11:00am
12:30pm - 1:15pm
3:00pm - 7:00pm
---
Thursday
12:30pm - 1:15pm
3:00pm - 6:00pm
---
Friday
8:00am - 11:00am
---
Saturday
By Appointment Only
---
Sunday
Closed